We would like to introduce you to Gerard Lavatori, a French professor who has brought dozens of students to Paris with Lingo Tours.
"Paris est toujours une bonne idée," Audrey Hepburn avows in the movie "Sabrina." And all of us here at Lingo Tours wholeheartedly agree! We're currently dreaming of window shopping along the Champs-Élysées, getting lost among the many masterpieces in the Louvre, and then tucking into a charming café in Montmartre for some mille-feuille. Gerard Lavatori, a French professor at the University of La Verne in California, has brought dozens of students to do exactly the same on his many student tours to Paris with Lingo Tours.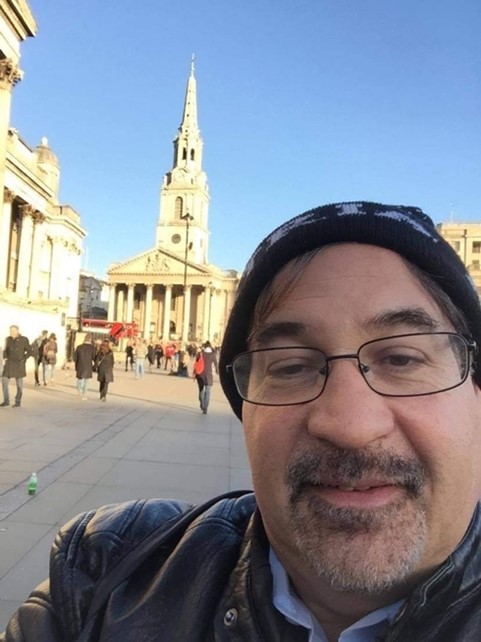 Professor Lavatori is the Program Coordinator for Liberal Arts and the Interim Associate Dean of Arts and Sciences at La Verne, and he works to ensure that all students enrolled at the university receive a well-rounded education that represents diversity and that honors multiculturalism.
To that end, each year he teaches the course, "Experiencing Paris." In addition to the deep dive into French language and culture, Professor Lavatori's students read excerpts from literature written by people from diverse backgrounds who have lived in Paris.
---

Lingo Tours has a wide variety of literature-themed tours that highlight authors from specific countries and their works. Check out one of our British Literature tours here: https://youtu.be/nG8IzlxUdGQ
---
Being a French teacher, Professor Lavatori's annual tour always includes Paris, of course! But to make it an even more intercultural experience for his students, each year he requests additional locations for his custom-designed tour. Over the years, he and his students have traveled to London, Barcelona, Nice, Florence, Rome, Munich, Innsbruck, Verona, Venice, Amsterdam, and more!
---

Here is a video about just a few of the numerous European cities to which Professor Lavatori has brought travelers on his Lingo Tours: https://youtu.be/glYEG0pShg8
---
We recently asked Professor Lavatori about some of the elements of his Lingo Tours that he feels most embody our motto, "A World of Difference," and he had myriad examples to share. One of the first things that immediately came to mind for him was the accommodations. "Centrally located hotels are so important," he stated. "And with Lingo Tours we always have centrally located hotels of outstanding quality. Our hotels are right near all the places where you want to be. For example, I love the Villa Beaumarchais in Paris. It's easy to get to everything and it has beautiful 18th-century charm. I also enjoy the Crowne Plaza Republique, which is right in the heart of Paris."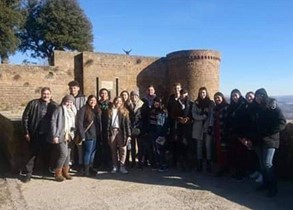 He then spoke of some of the impressive hotels in other cities that were carefully selected by Lingo Tours for the travelers on his tours. "The Hotel Kensington in London has spacious rooms, is close to the Tube, and is in a really nice area. Also, it has the best breakfast buffet and a nice big lobby for hanging out.
In Venice, we stay at The Carnival Palace, which is beautiful and modern with a sleek design throughout. Its entrance overlooks the water. It has a wonderful Italian buffet breakfast with many different options."
---

Take a peek at some of the fabulous locations where you and your group could stay during your next tour: A World of Difference
---
Professor Lavatori stated that his favorite Lingo Tours excursion was touring the castle in Chambord, which was led by his favorite Lingo Tours local guide, Isabella. "Isabella is a French woman who studied in Scotland. She does a great job leading us on tours in Versailles. She's very informative. She's extremely knowledgeable and highlights the history and architecture and then connects it to society. It's very interesting! But in addition to the great information she shares, she also has a strong understanding of each group's dynamic, which is key!"

Professor Lavatori told us that the last time he was in Versailles, he had a wonderful lunch at this little crêperie, just outside the castle with Isabella.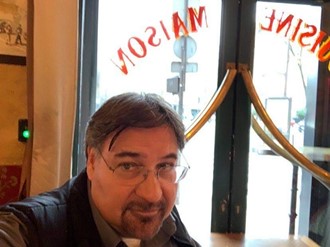 You can listen to Isabella's greetings to Lingo Tours travelers here: https://youtu.be/II0a613P6Ww
---

Your next travel adventure with Lingo Tours

Are you ready to start planning your next travel adventure with Lingo Tours? To learn more about tours like Professor Lavatori's check out our page Get Inspired. Or to start creating your own tour, leave a reply on our secure form and one of our tour specialists will be in touch with you to help you create the tour of your dreams.

Lingo Tours on Social Media
Be sure to follow us on Social Media for the latest contests, videos, and travel inspiration.

---