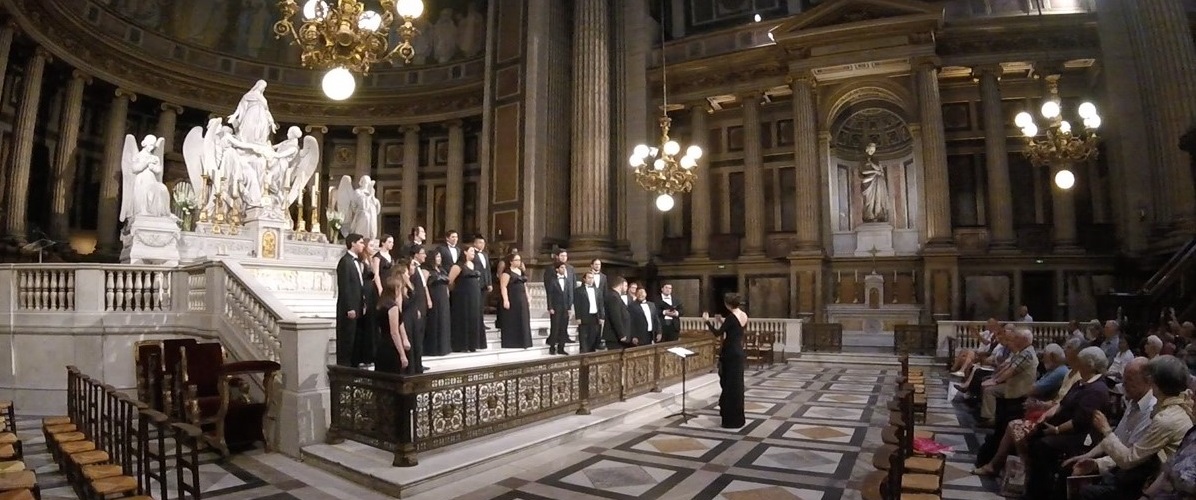 Dr. Irene Messoloras is a Lingo Tours Group Leader for performing arts ensembles who has brought many travelers to Europe to sing across borders to perform in concerts and festivals.
Dr. Irene Messoloras is a masterful performer, educator, and conductor who leads the Chamber Singers at the University of California, Irvine and is the Director of Choral Activities & Head of Vocal Studies at the University of La Verne. In addition, Dr. Messoloras is the Minister of Music for the Crystal Cathedral Ministries, conductor of the Hour of Power Choir, and Artistic Director for the Mountainside Master Chorale. Her lifelong love of music has extended into a passion for enriching the lives of others through song.
Allegro
Dr. Messoloras brought a group on a Lingo Tours custom tour to perform in the Old City in Bretten, Germany for the Peter-and-Paul Festival. Recently, on our Lingo Tours LinkedIn page, we began a series that highlights UNESCO's Representative List of the Intangible Cultural Heritage of Humanity. Instead of recognizing physical locations and landmarks, as with their World Heritage list, this UNESCO distinction pays homage to traditions, skills, and knowledge so that they may be treasured by future generations. The Peter-and-Paul Festival is a 2014 inscription on this list.

The festival, which commemorates the besieging of Bretten in 1504, is a favorite of Messoloras, due to the "rich and varied repertoire of the performances that range from Renaissance to contemporary selections." She and her singers are busy with numerous rehearsals and performing multiple standing room only concerts during the festival.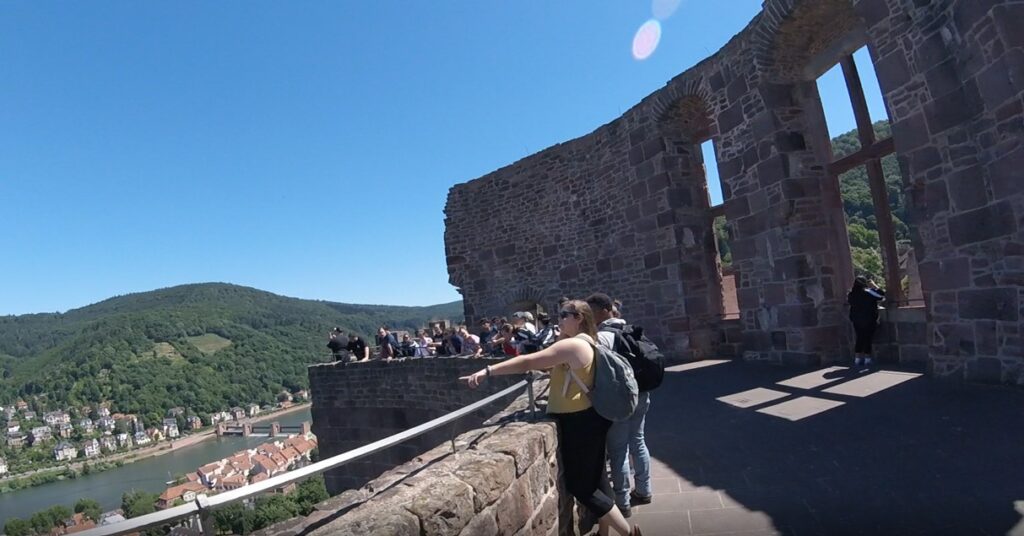 However, while on tour, they also have time to take in the sites during day trips to such places as Heidelberg Castle and performing impromptu at the Church of the Holy Spirit in Heidelberg, while also enjoying unique dining experiences, like dinner in an authentic German brewery restaurant.
Lingo Tours specializes in performance tours for choral and instrumental groups, as well as for theatre troupes. Our customized tours for student and adult groups stand out in quality and attention to detail. You pick your theme and focus of the tour and we make exactly what you want and more. Throughout the process we will give suggestions to make your tour exceptional. Read all about the world of difference when traveling with Lingo Tours.
Adagio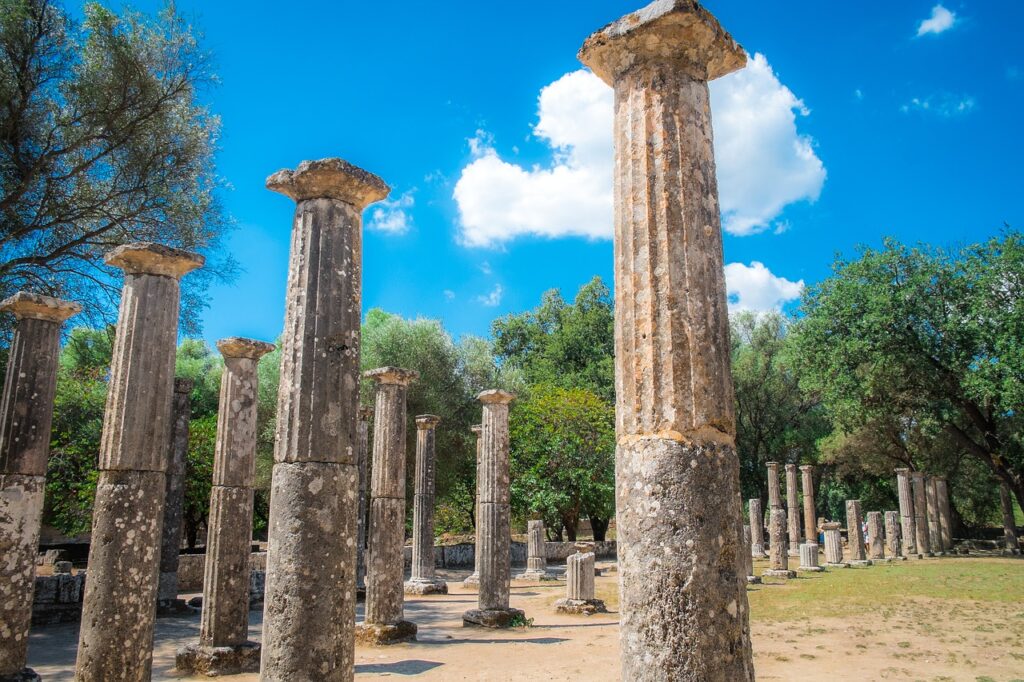 Dr. Messoloras has brought performing arts groups on Lingo Tours to Germany, France, and most recently, to Greece and Turkey. The Greece tour was particularly meaningful to Messoloras, as she is of Greek heritage, and was thus, delighted to share a piece of her culture with her choral group. "It was both a nostalgic and a deeply personal experience," she shared in recounting memories of her time in Mykonos and other Greek islands with Lingo Tours. Indeed, this is an element that resonates with many of our American travelers when they embark on a tour to the lands of their ancestors.
On this tour, Messoloras and her group were thrilled to stay at The Royal Olympic Hotel in Athens, a five-star establishment with rooftop dining and breathtaking views of the Acropolis. The Royal Olympic is the favorite hotel of many Lingo Tours travelers, who rave about the "best hot buffet breakfast they have ever experienced." We find that when outstanding cuisine is paired with incredible scenery, travelers long to return.
Minuet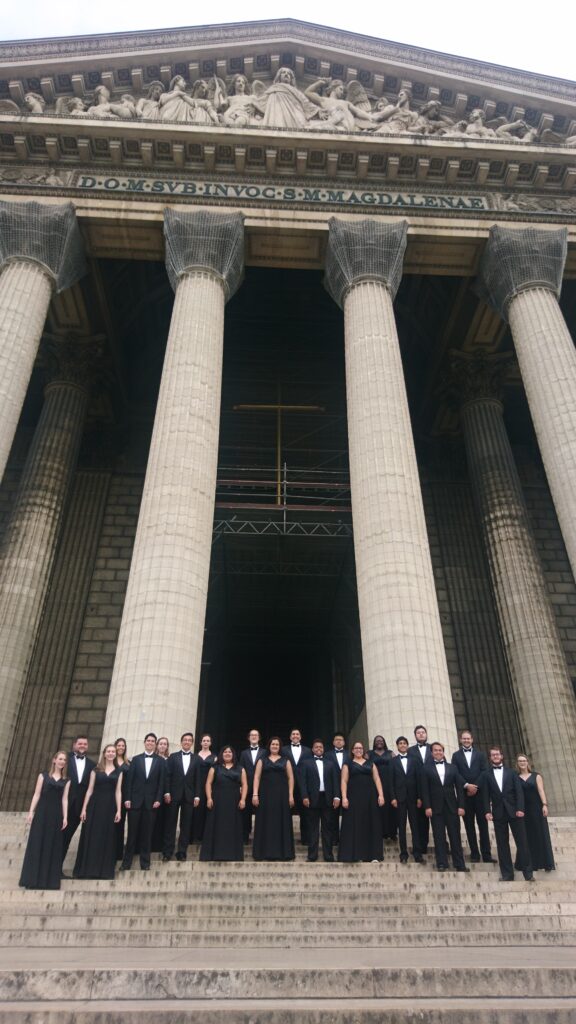 Of all of the concerts that Dr. Messoloras has conducted while on Lingo Tours, some of her favorite performances are, in fact, those that occur spontaneously. Messoloras shared stories about numerous impromptu concerts that she and her group initiated in various churches and squares across Europe, indicating that often, her group is inspired to erupt in song, much to the delight of onlookers and passersby.

She was reminded of an instance in which she and her group began singing together in a church they were visiting. "Those in the pews were deeply moved; touched. They had tears streaming down their faces," Messoloras recalled.
Allegro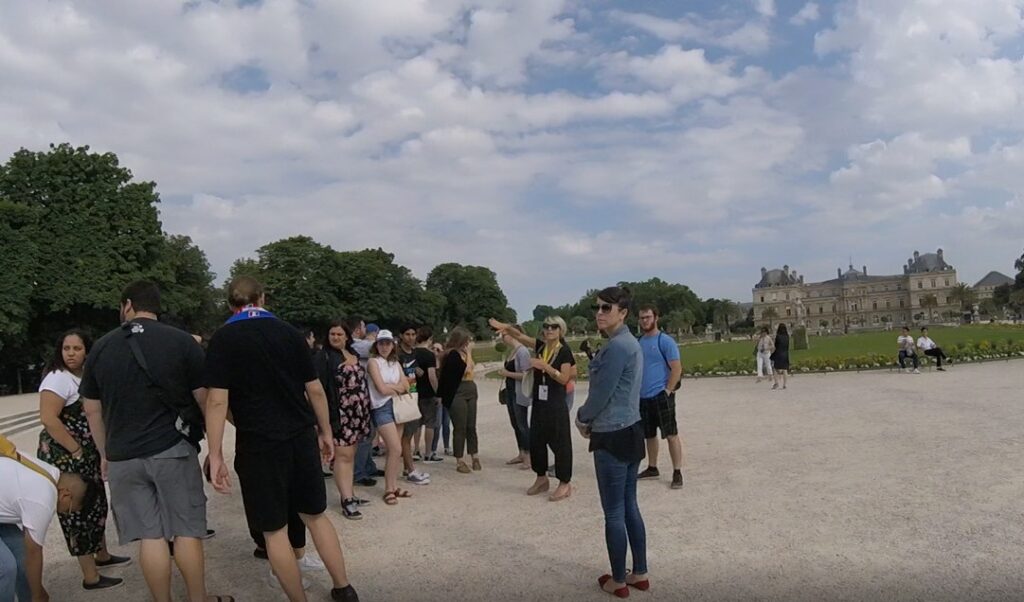 A seasoned traveler and performer herself, Dr. Messoloras offers valuable advice to her groups when they arrive on location. "Hold on to this moment; this time; this sound; this performance, as each one is unique and can never be replicated." These thoughtful words resonate with us at Lingo Tours, as we feel similarly about travel experiences.
Each one is, indeed, unique, with opportunities to meet new people, engage in novel experiences, and gain fresh perspectives.
---

Your next travel adventure with Lingo Tours

Are you ready to start planning your next travel adventure with Lingo Tours? To learn more about tours like Dr. Messoloras's check out our page Get Inspired. Or to start creating your own tour, leave a reply on our secure form and one of our tour specialists will be in touch with you to help you create the tour of your dreams.

Lingo Tours on Social Media
Be sure to follow us on Social Media for the latest contests, videos, and travel inspiration.

---