How to make payments towards your tour
To make a payment, you need to log in to your personal Lingo Tours online account.
When enrolling on tour, you would have received an email with your username (your email ID) and a password chosen by yourself.
Simply log in to your Lingo Tours online account and make a payment by clicking the button "Make Payment" and your account will be credited instantly.
 
Your Account View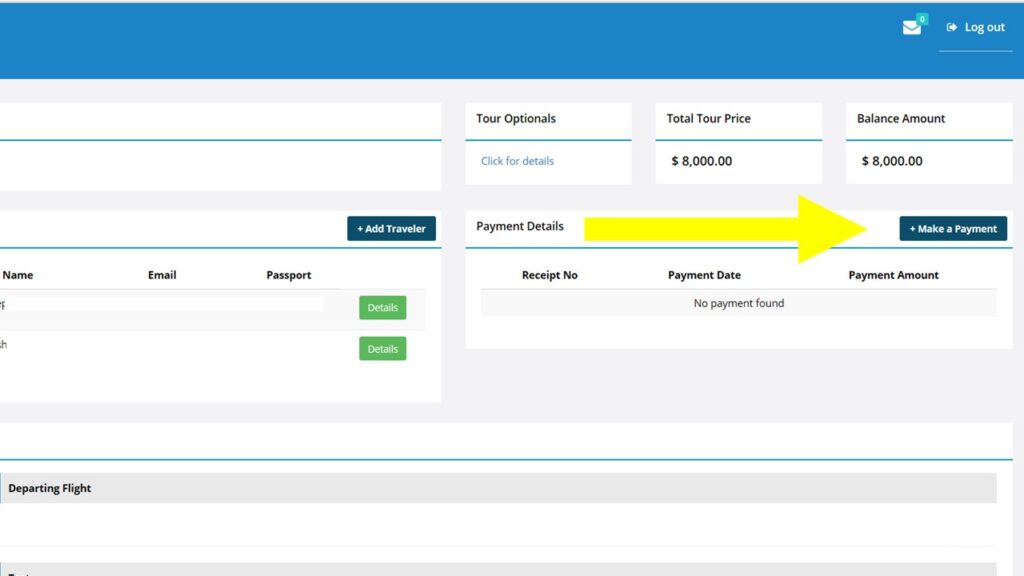 When logged in to your travel account and in the tour view, you should have the following view with payment button on your top right side.
When making payments from within your Lingo Tours online account, your payments will be instantly credited and you will see your account balance updated immediately.
How to log in and make a payment
To log in to your existing Lingo Tours online account, follow the steps below:
1. Click the "Log in to my account" button below.
2. Fill in your email and/or travelers' email.
3. Enter your password.
Once you are logged in, you will find the button for making payments in the top right corner.