Suggested travel packing list
Whether this is your first overseas trip or if you've been on many international group tours before, it's always helpful to have a travel packing list to make sure you don't forget any of the essentials.
A travel packing list can help create order when you're faced with, what can be, the daunting task of packing for your international travel trip – trying to think about all the places you'll go, the weather, the occasions, and the different cultural etiquettes…. there is a lot to consider when you're going to pack!
To make it easy, we suggest printing the list below and crossing things off as you pack them. It's the safest way of making sure that you don't leave home without any of the essentials.
For detailed information regarding money and cash while on tour, refer to our Money on Tour webpage.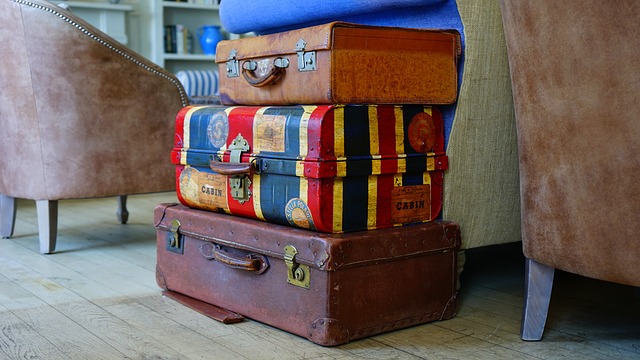 Your bags
Most trips do not include porterage. As you pack, remember that you'll be carrying your suitcase through airports and hotels. If you can't carry it yourself, you have packed too much. If you are purchasing luggage for the trip, consider luggage on wheels.
On your flights and on the bus, you are allowed one suitcase and one carry-on bag. European coaches have luggage compartments based on the assumption of one suitcase per person, and local safety laws prevent suitcases from being put in the bus aisle. Your carry-on bag needs to be small enough to fit under a bus seat.
Bring a lightweight suitcase. The limit is 44lbs per person, which includes one suitcase and one small carry-on item. Airlines require ID tags on suitcases.
Keep a list of the total contents of the suitcase. If your luggage is lost, the list will help you file any insurance claims.
Packing restrictions
Since September 11th, many airlines have adjusted their baggage limits and weight restrictions, as well as limiting the type of items passengers can have in their carry-ons. After you find out what airline you are flying on, please check their website for the most up-to-date information.
Also, check out the latest packing and security tips for air travelers by visiting the Transportation Security Administration website at https://www.tsa.gov/travel/travel-tips/travel-checklist
Lost luggage
Unless in the care of the airline, your luggage is your responsibility and should never be left unattended.
If you lose your luggage on the flight, you must file a claim at the airline's lost-luggage office before leaving the customs hall of the airport.
If your luggage is stolen, you must file a police report to be covered by any insurance plan.
Power adapters
In most of Europe and Argentina, electric current is 220 volts, not 110 as in the U.S. (it's 110 in Costa Rica).
Buy a hairdryer or razor adaptable to 220 volts (most travel appliances are).
You can purchase voltage adapters, dual voltage hairdryers and other travel accessories at most airports.
Cultural etiquette
Visitors wearing shorts or skirts above the knee, tank tops or sleeveless shirts may not be allowed into some churches, cathedrals, or cultural/religious sights.
If it is warm, females may want to pack a long, light skirt and scarf to slip on over shorts and around the shoulders.